Regions & Sectors
Our work
Sectoral Expertise
PMD has represented governments, project sponsors and financial institutions in the structuring and financing of industrial and infrastructure projects, including electric power (generation and transmission); oil and gas production, refining and transportation (including domestic and cross-border oil and natural gas pipelines and LNG systems); petrochemicals; mining; communications; transportation (road, rail, air and sea systems and related infrastructure, including terminals, ports, harbors, bridges and tunnels) and hotels / resorts.
The following is a representative list of project assignments completed by the Principals and senior staff of PMD, organized by sector: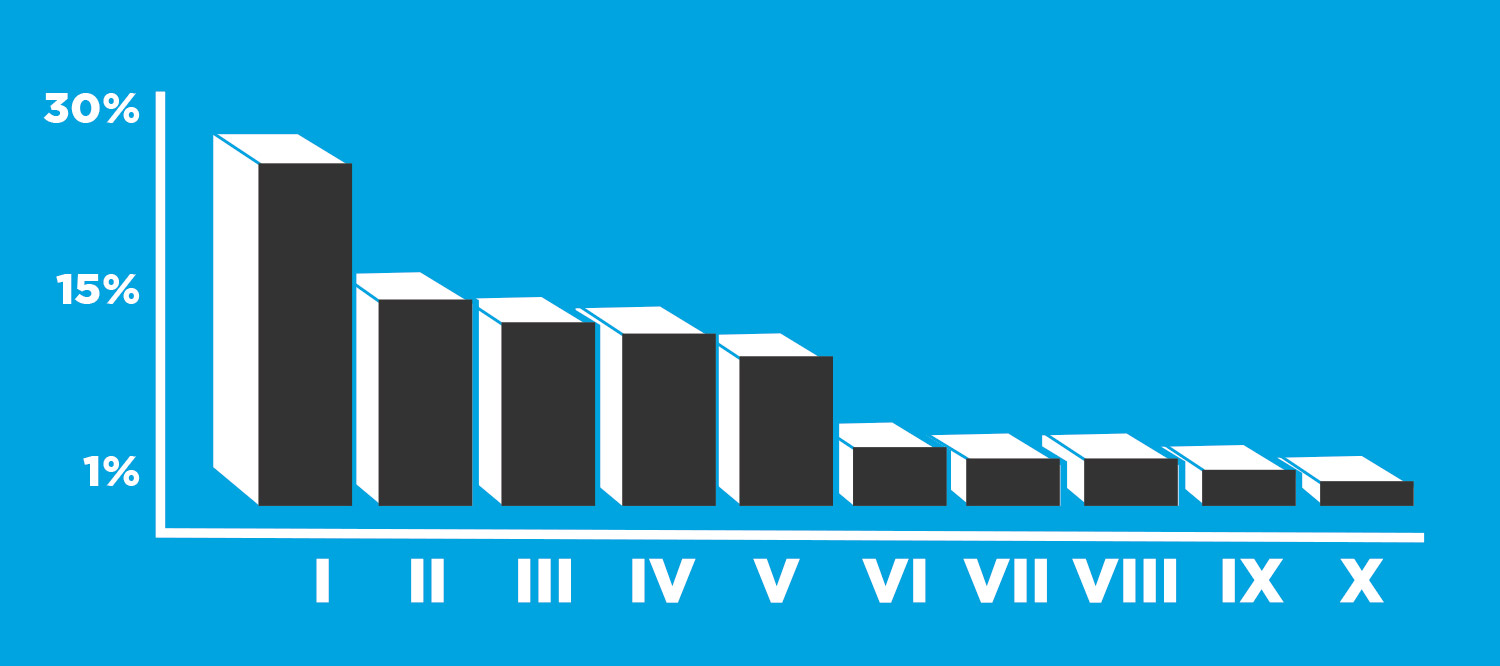 I. Power Generation and Transmission – 29%
Including approximately 40,000 MW of generation powered by coal, oil, geothermal, hydro, natural gas and wind energy.
II. Mining & Metallurgy – 17%
Including the mining of coal, ferrous and non-ferrous metals and industrial minerals, the processing, smelting and refining of metals and the manufacture of steel.
III. Transportation/Infrastructure - 15%
Roads, bridges and tunnels, light and heavy rail, bulk cargo and container seaports and passenger and freight airports.
IV. Petrochemicals – 14%
Including Methanol, ammonia, olefins and aromatics complexes, and other downstream petrochemical products
V. Oil & Natural Gas – 12%
Including exploration, development, production, processing and refining, pipeline transportation and the liquefaction and regasification of LNG
VI. Water – 4%
Including water supply, desalination, irrigation, purification and distribution
VII. Telecommunications – 3%
Including fixed line, cellular and satellite systems
VIII. Manufacturing – 3%
Including the production of inorganic chemicals, cement, electronics, pharmaceuticals, textiles, other industrial and consumer products, maintenance and service centers
IX. Hotels, Resorts and Marinas – 2%
Included related support services and training facilities
X. Agro-Industry – 1%
Including food processing, packaging and storage
Regions & Countries
This Section represents countries and completed assignments. It does not represent every country where PMD has worked.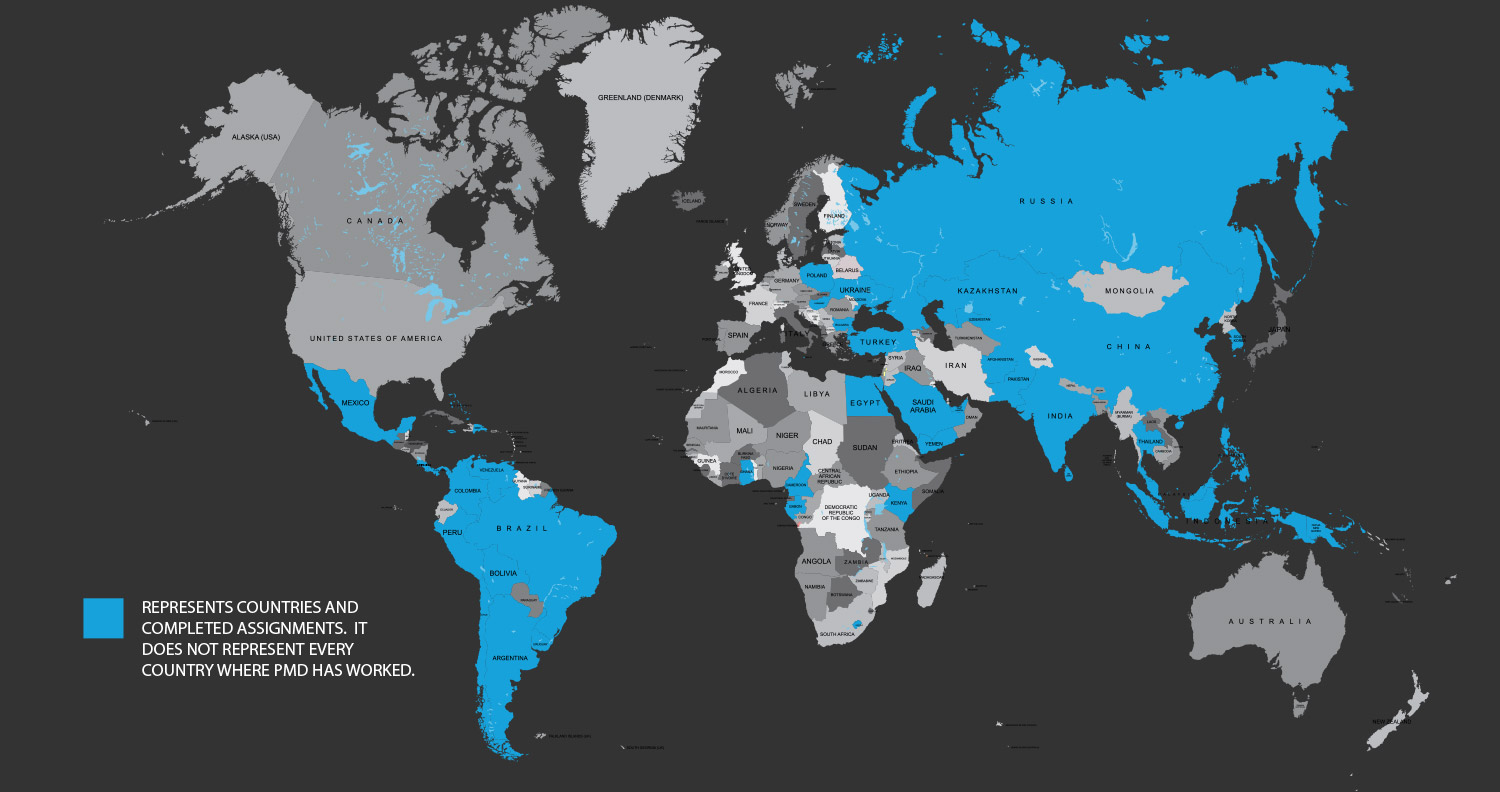 Southeast Asia – 25%
Brunei
Indonesia
Malaysia
Papua New Guinea
Philippines
Thailand
West Asia – 22%
Saudi Arabia
Turkey
United Arab Emirates
Yemen
East Asia – 17%
China
China (Hong Kong)
South Korea
Taiwan
Central Asia – 1%
Afghanistan
Kazakhstan
Kyrgyzstan
Uzbekistan
South America - 16%
Argentina
Bolivia
Brazil
Chile
Colombia
Perú
Uruguay
Venezuela
Central America & Caribbean – 6%
Bahamas
Costa Rica
Dominican Republic
Jamaica
Mexico
Panama
Trinidad & Tobago
Africa - 8%
Cameroon
Egypt
Gabon
Ghana
Kenya
Lethoso
Emerging Europe- 3%
Bulgaria
Hungary
Kosovo
Malta
Poland
Russia
Ukraine